The Telehomecare Monitoring service offers teaching and personalised follow-up at a distance. Patients with diabetes using this service are required to periodically assess their health condition and manage their symptoms. Telehomecare thus help them prevent aggravations and allow for timely support from the clinical team (e.g. nurse) in a timely manner.
Who is this service for?
This service is offered to all patients with type 1 or 2 diabetes.
In what context of care is it applicable?
Telehomecare Monitoring offers education and support for consumers with diabetes to help them manage their condition. To access this service, the patient connects to the Internet from home, using his personal device (smartphone, tablet or computer). The patient answers self-assessment questionnaire(s) daily. The data entered by the patient in the Telehomecare platform is transmitted to their healthcare professional during the agreed-upon follow-up period. Although the data is quickly transmitted to the clinician, it is important to consider that this is not an emergency service.
What types of activities are offered in the platform?
Daily monitoring of physical symptoms (e.g., foot care, food diary, etc.);
Monitoring blood glucose levels;
Monitoring of medication and insulin intake;
Access to the health library (e.g., physical activity, diet, tips and tricks, etc.);
Messaging communication (e.g., question, report a problem, share information, etc.).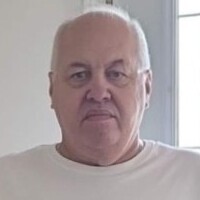 Testimony of Mr. Riverin
Patient followed by the Diabetes Telehomecare Monitoring team
" Telehomecare Monitoring has been a great experience. There have been ups and downs with my health condition, but today everything is fine and I still use the service. I can tell you that it has helped me and allows me to learn a lot about my health.
At the beginning I was a bit of a "delinquent" if you will, because I didn't care much about my health and thought I was invincible. Then, an amputation due to a badly healed blister made me realize many things. The Telehomecare follow-up gave me a sense of security because the staff and the nurse are always reachable when there is a problem. The benefits are great and today I can live in good health. I recommend it! "
Summary of the benefits
To benefit from distance learning and clinical monitoring from a clinical team;
To answer questionnaires about their health condition with diabetes;
To receive personalized information, advice through messaging, documents, and video vignettes about diabetes;
To reduce emergency room visits and hospitalizations.
Interested in this service? Talk to your healthcare professional about the Telehomecare Monitoring Platform.
Tools and documentation
To learn more about the Telehomecare Monitoring service and its platform, visit the Telehomecare Monitoring Platform – Patient page.
Last update: January 27, 2023